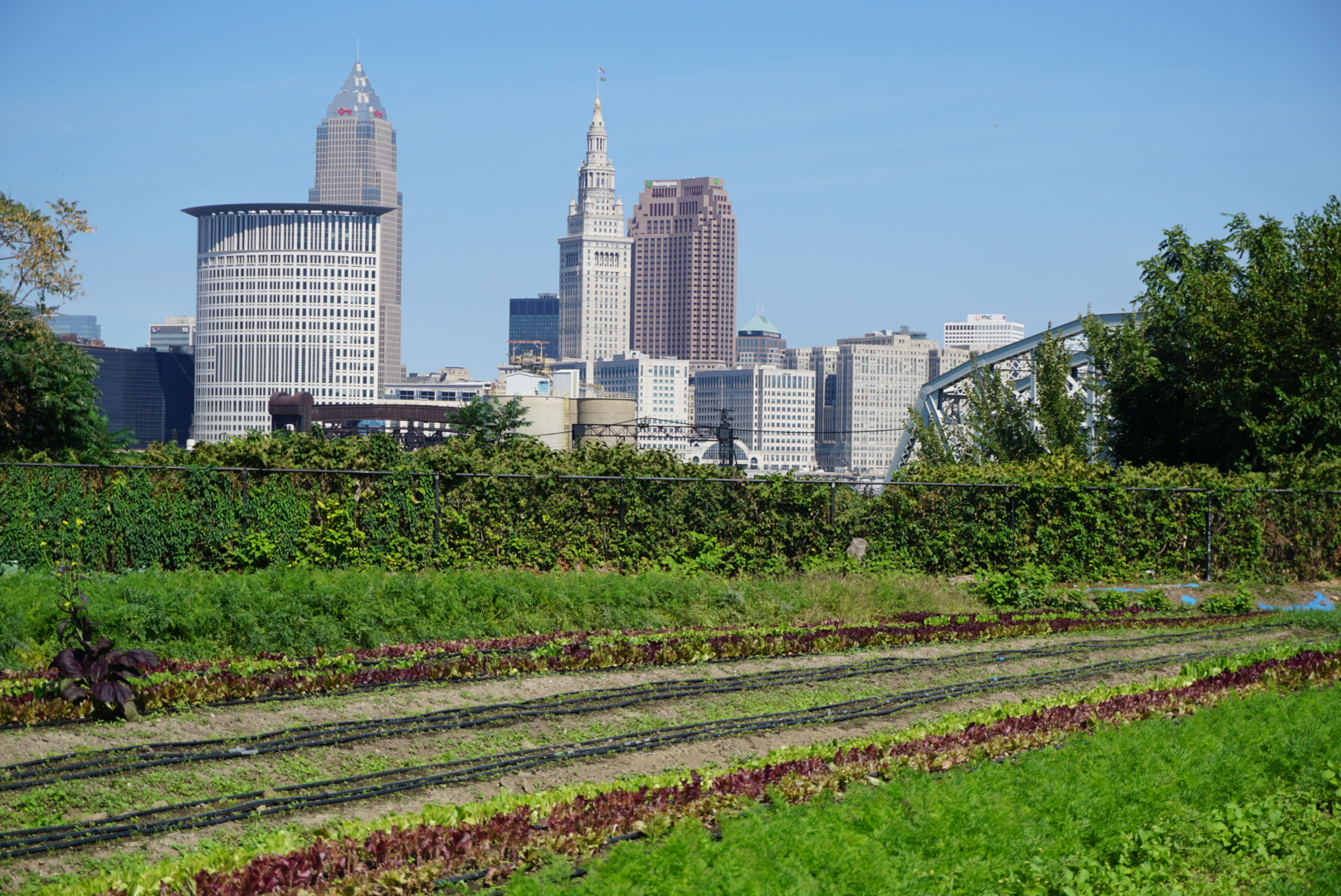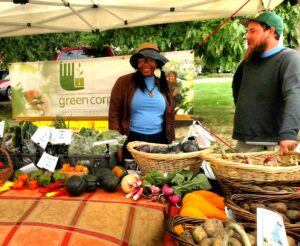 Growing Oasis's in many of our Urban Neighborhoods
Most work days I take the inbound and outbound RTA Greenline train to and from the Central Business District.  Each time I take in the sights and transformation of the ever changing landscape, river, neighborhoods and skyline of our Region. One Urban space that has caught my eye over the last five years or so is the RID-ALL Farm http://www.greennghetto.org/. This urban farm and its regeneration of an area have not been lost on me or many over time.  I have noticed ponds, greenhouses, Tepees and treehouses spring up along the tracks by the 79th street station. I finally visited the farm and was amazed to meet most of its founders working on site on the day I came by.
The farm hosts students for educational training and has developed its curriculum for healthy living and eating. I spoke briefly with the founders and volunteers working at the farm recently and asked them what they wanted Cleveland to know about their efforts? Each said in their answer, "We will leave the place better than when we came". A true Agrarian diplomacy and cultural transformation are taking place there.  The work they are doing is visually and physically transformational as well as symbolic to a Community where its surrounding neighborhood has a radically lower life expectancy than those that just a few more miles away. It's clear to me they are working diligently to help to regenerate not only the land, yet also the Community.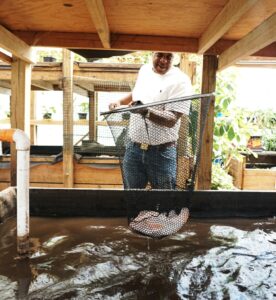 In speaking with Randell McShepard, Co-Founder, Rid-All Green Partnership, he echoed his fellow co-founders by saying, "The Rid-All Farm has been an exciting project for me and my childhood friends.  We converted a 1.3 acre lot that was once a part of an illegal dumping zone, and converted it to a thriving farm.  In doing so, we not only started a business enterprise, but we also started a new level of hope and pride in a pocket of Cleveland that was forgotten about.  That is the best part of the story!"
Green Corps, http://www.cbgarden.org/lets-learn/green-corps.aspx   brings to life much of our cities agrarian roots and DNA.  An urban agricultural work study program founded by the Cleveland Botanical Society Garden in 1996. High school students, mainly CMSD students earn as they learn by transforming vacant lots into flourishing urban farms. Green Corps students grow fruits, vegetables and flowers as well as job skills, leadership and a healthier greener community for themselves and their neighbors. You can find its participants at the local farmers' markets selling what they produce.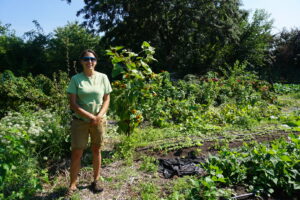 The Ohio City Farm, http://www.ohiocity.org/ohio-city-farm  one of the largest contiguous urban farms in the United States at nearly six acres, exists to provide fresh, local and healthy food to Cleveland's underserved residents, boost the local food economy, and educate the community about the importance of a complete food system. While it boasts stunning views of the Cleveland skyline, the farm is a welcome break in the typical urban landscape.
Ohio City Farm is jointly managed by Ohio City Incorporated, the Cuyahoga Metropolitan Housing Authority and the tenants who work the land. Providing the needed resources, land and support to sustain successful ventures for urban farmers, the partnership further positions Ohio City as a key component in Cleveland's regional food system.
Like thanking hosts and sponsors of an event, one is always afraid they will miss someone. The good news is, I will. A few other farm movements in the Region to note are Community Greenhouse Partners http://communitygreenhousepartners.org/ , Cleveland Crops http://www.cuyahogabdd.org/en-US/ClevelandCrops.aspx  and the Green City Growers, https://www.clevelandfoundation.org/news_items/12501/
Many of these farms help to supply to Coit Road Farmers Market http://www.coitmarket.org/  founded in 1932, the Tremont Famers Market http://jim-votava.squarespace.com/#undefined  and The North Union Famers Market http://www.northunionfarmersmarket.org/ , while many of them have their own stands or markets on site.  Farms serve the growing Food and Hospitality economy of our Region as well. There are many ways to help the sustainability of the movement with your ability to buy local items and give your time, talent and treasure to help them continue to grow.  The network of burgeoning farms formed in the 90s and this last decade are contributing to the improving the overall quality of life here in the region in so many ways.
http://blog.clevelandplus.com/2016/09/26/theforestcitycelebratesurbanfarms/