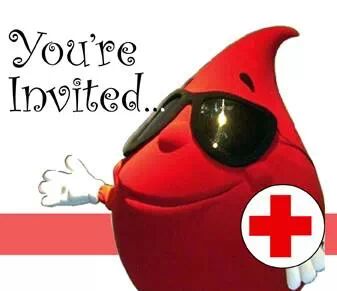 Today's leading companies find ways to distinguish themselves. Oftentimes modern-day crowded and talented fields and arenas of service organizations make it hard for a company to stand out with others it competes with day to day. One solid and tried way to establish and mature a company's reputation and standing in the marketplace is to grow a company culture of giving.
A very effective and sensible place to start on this noble path of building a corporate culture of giving is to align the company's mission with positive and similar goals of philanthropic engagements. It is wise to avoid controversial and morally dividing issues. It does not mean leaders do not have positions of conviction. Important components of business philanthropic goals should be to unify a company's workforce by finding similarities and common struggles, bonds, and concerns. The efforts must enable teambuilding and boost company morale rather than take away from it.
The company at which I am privileged to be a partner is "in the business of keeping businesses in business," and has, for nearly a decade, been a supporter in time, talent, and treasure to an organization that is "in the businesses of keeping everyone in business" — the American Red Cross. All of us have at one time or another been personally and or professionally touched by the organization's mission of disaster preparedness and blood services.
The American Red Cross sets out to prevent and alleviate human suffering in the face of emergencies by mobilizing the power of volunteers and the generosity of donors. At our company we have found ways to sponsor, serve, donate, and provide resources and leadership to the organization consistently and ongoing.
When building a company culture of giving, reciprocity is fair. However, it is highly important to remember that what one brings to an organization is more important that what one takes. Time and production equal credibility, and companies and individuals must deliver consistently over time in order to be seen as authentic and valuable.
The reciprocity also comes back to companies in terms of building value as a team, as it leverages what is learned and received by its formal participation. Indeed life lessons are picked up and affirmed when we serve others. We practice our leadership and collaboration skills outside of our company walls. While serving others, we can oftentimes take risks outside of our comfort zones or job description at work.
Serving on boards and at philanthropic organizations helps to connect employees of a company to others in the business community they may otherwise not have known or met. Access to these frequently important and influential individuals occurs as a result of dedicated volunteers demonstrating their skills, passion, and reliability over time. This is a recipe for creating demand. Delivering on boards and volunteering efforts invariably aids a company's standing by helping others to see it as valued partner due to its contributions and therefore helps it to drive revenue and sustainability.
Link to CBC Magazine: http://cbcmagazine.com/2013/05/01/growing-a-company-culture-of-giving/