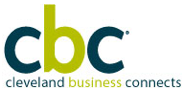 In a web- and data-centric world, companies and institutions must find partners and solution providers who can serve as augmentations of their staff and services in order to leverage technologies and services to compete effectively. One of the most valuable and efficient ways of maintaining a competitive brand advantage is staying ahead of technology opportunities and solutions.
In the technological age, which can be very fast paced and ever changing, a proof of concept can be an important tool to vet technology — not only operational excellence but also policies and procedures, abilities to collaborate with your vendor, and old-fashioned relationships. Another way to say it is a POC can be a useful tool to see how well companies work together and get along. The last thing a company needs once it contracts with a service provider is the feeling that is a hostage and not a customer.
A proof of concept (POC) is a realization of a certain method or idea to demonstrate its feasibility. A goal or purpose of a POC is to verify that some concept, service or theory has the potential of being used. A proof of concept is usually small and may or may not be complete. It should have as its intent a random and varied enough sample to help predict usefulness and effectiveness.
Critical questions to ask and understand:
Is a vendor willing to enter into the process of POC?
What are the parameters benchmarks and timelines for the POC?
How can a real-life scenario be best created and vetted together? Does the vendor understand your business and customers internal and external?
What are all of the costs involved?
Do you understand the terms and flexibility of the contract? Are there agreeable exit clauses if the service does not deliver the anticipated outcomes?
Who will be your operations team once "SOLD?" Is it the same team and abilities of the demo POC team?
It may start with a demo, yet it should be more than that. A group must find out if the solution is able to integrate smoothly? Is it user friendly to all end users? One obvious question is does the solution meet and exceed the stated objectives, and can it be scalable while in a cost-effective way? The seller and the buyer will find it is most successful to an outcome to "try before you buy" and to "test drive" the product or service. It is a good time to "push the buttons" of the potential vendor and "kick the tires" on its service delivery capabilities. A few tricks, such as opening tickets at inconvenient times – nights, holidays, and weekends. when they may have less staff. It is both a good and fair idea to test their patience and ability to deliver on repeatedly asked and seemingly mundane tasks such as difficulty logging on and off and lost passwords. How well do they execute when the wolves are barking at their door? Keep record of the outcomes. Are they meeting their purported Service Level Agreements (SLA)?
This is a perfect stage to see if a vendor is right-sized in both staff, technology resources, facilities, and compliance levels to deliver what should be a brand-enhancing service. As a company or institution visions what technology will support and help grow its organization, it is critical to involve various departments and key people in the early stage of selecting a vendor and service. It is important to set benchmarks to meet at certain phases of the POC. The measurement of the results must be taken literally and no matter how well the teams get along, if the solution does not work, you have to pass.
Technology musts:
Is the prototype secure? Does it show how a system can be protected and be compliant? Is it redundant, state of the art, and robust?
Does the POC touch all of the technologies in a solution? Does it demonstrate how systems might integrate? Does it validate metrics and physics such as relevant throughput?
Does the pilot project allow for an initial rollout of a system into production? Will it be able to target a limited scope of the intended final solution? Can the pilot project test in a production or similar environment — even "off line" to simulate live? Does it lend itself to a phased approach?
A successful outcome of the process we are outlining will demonstrate a solid return on investment (ROI) and allow for a right choice in technology platforms and partners. The results should deliver answers to questions such as how long it will take to return the investment. Is there a benefit to a company to decrease capital expenditures and an increased operating expense or the converse if the technology helps the company execute on its primary business? What are all of the costs and line items involved in the total cost of ownership? What will the enactment of this new technology bring or save?
If you can answer that the new technology chosen will save time and money, allow for a quicker and speedier transaction, and increase the ease of doing business while improving security and compliance, then you are potentially moving in the right direction. Certainly when making the choice, we are looking to both augment our company's staff and resources while also facilitating an improved end user or customer experience.
A valuable lesson regardless of the outcome is when both sides know what the service or platform does and does not do and what it does and does not include. No vendor or solution will be perfect, but do record notes of the pluses and negatives and discuss them candidly. Indeed there is no perfect POC, platform or vendor. However, important conclusions arise from a well-executed POC, including gaps. Can your organization live with the gaps highlighted in the analysis? The due diligence exercised in a well-executed POC by both the customer and vendor will increase the potential and possibility for mutual success. A well-tuned technology platform and solution that incorporates job specific tasks to a company or organization will ensure a competitive and brand advantage for some time to come. Control your company's destiny in a web- and data-centric world and take the time to explore options, compare, test, vet, and validate.
Link to CBC Magazine:http://cbcmagazine.com/2013/10/01/proof-of-concept-demonstrates-value-and-necessity-in-todays-fast-paced-technology-environment/