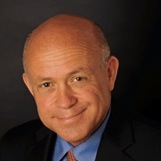 What are you looking for this hour?
I have asked myself the same question just about every hour at work for the past 12 years. As of Feb. 1, I will have worked for the same company for 12 years. I reflect back and acknowledge the many lessons learned over this time. None of these concepts is new, yet many of the themes are embedded in the ongoing thread of my employment and day-to-day life. In many ways I have found what I was looking for, as many times the success comes out of the questions asked. In fact, if I had written the script of what I wanted initially, I would have shortchanged myself. Perhaps that's why I keep asking the question each hour as the result continues to be better outcomes.
The focus of my managing director role at BlueBridge Networks is business development and sales. I am looking to create demand and drive revenue. "What am I doing this hour that will bring me closer to an opportunity and close a sale" is the often-repeated question I am asking myself. Is what I am doing right now going to help facilitate this growth? If the answer is "no," I stop doing that and redirect my energies onto my strategy and tactics to enable me to do so.
As a business development and sales executive I have to concern myself with both the inside team, products and services, and the customer. It is my job to listen and learn how to best serve and deliver. I am also called to keep a strong positive attitude in all I do. Over the past 12 years I have learned to "make lemonade out of lemons," as they say as a result of asking hard-probing questions of myself and others. A big part of asking questions and getting helpful answers is having a positive attitude. I have worked to remain open, teachable, and willing to learn new ideas, tasks, and technologies that have continued to bring success.
This span of time has shown me that some of my best lessons and teachers have come out of the category of "here is what not to do." Sometimes just watching and listening to how others fail or alienate others is all I need to learn.
I have found that perseverance and adaptability are two of the best attributes I can hold when I ask myself how to be the best Kevin I can be? When I want to obtain something, a great way to realize it is to give something in return. This recipe has proven golden over time. Many times when I ask for something I am already prepared to give. It has resulted in our company exceeding and delivering on what we promise. And it has allowed me to bring something of value and something new each time I interact with my customers.
Another outcome of exceeding expectations is the ability to avoid hype and drama. I can simply often ask the questions "how do we/I remain relevant"? The directions and answers come. We must constantly recalibrate and reinvest in ourselves and others.
So many great lessons being anywhere for 12 years. Here are some of my favorite mantras:
§  Failure is fuel.
§  Setbacks are an opportunity.
§  You have got to get up every day with determination if you want to go to bed with satisfaction.
§  One who has fallen farther can climb higher.
§  Ask and you shall receive.
So I attribute these past 12 years of personal and professional success to asking a lot of questions and listening very carefully to the answers. What are you looking for this hour?
Kevin Goodman is the managing director, partner with BlueBridge Networks, a downtown Cleveland-headquartered data-center and cloud computing business. He can be reached at (216) 621-2583 and [email protected].