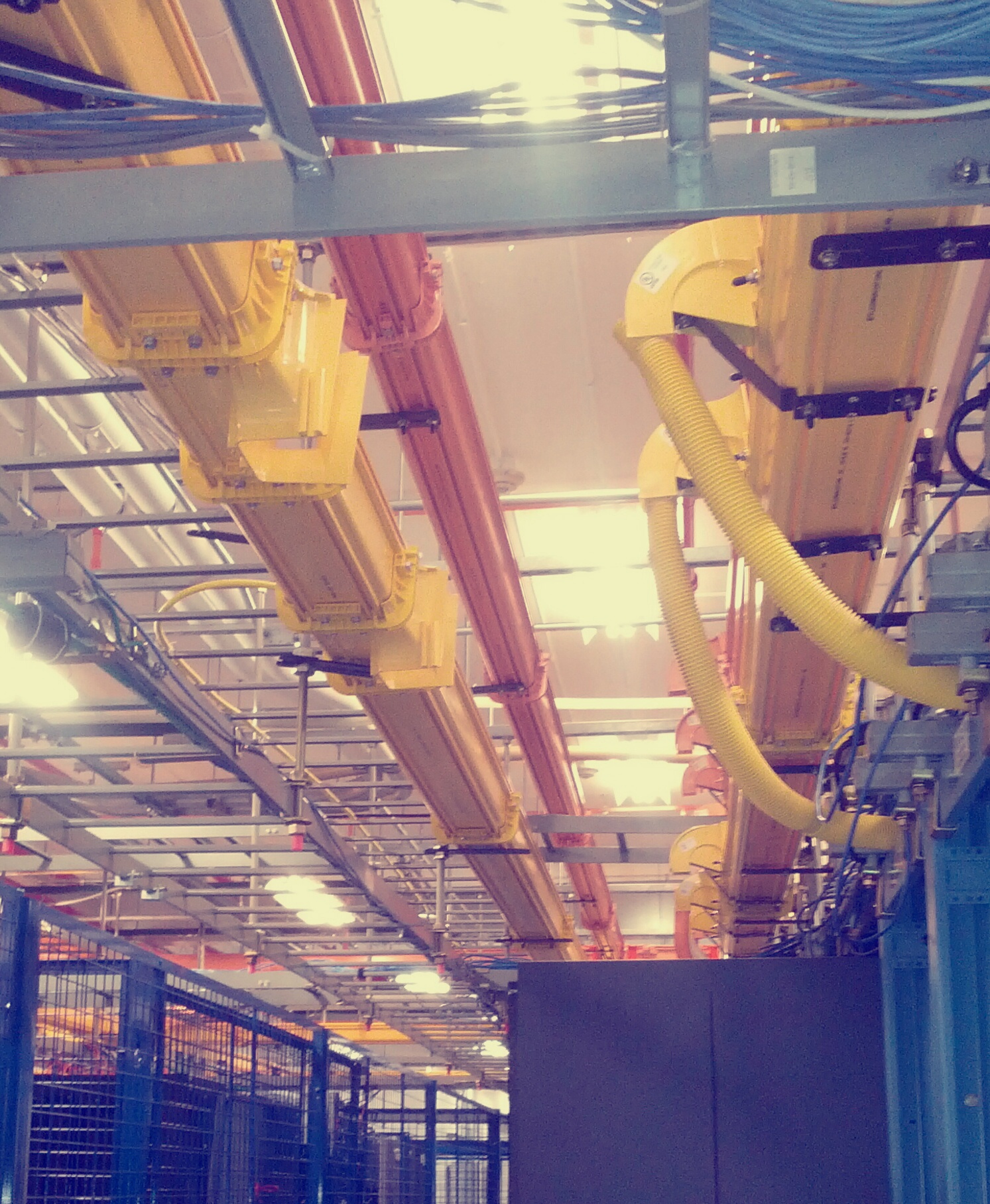 Cloud Easy as 1, 2, 3
How to see clearly in the cloud transformation
"Cloud" has been a buzzword the last several years, and with good reason. The cloud is rapidly reducing costs and improving efficiencies for businesses globally. So what is all this talk of IT in the sky? In its simplest form, cloud consists of services and/or software that are accessed through the internet instead of your local network. Cloud environments are best housed in highly available, fully redundant data centers and are built on enterprise hardware.
The days of a company dedicating staff to maintain its IT assets are slowly fading.   Nowadays, all of your computing resources can be managed directly over the web on shared environments in the cloud. Resources such as CPU, RAM and storage can be added to environments with the click of a mouse (see glossary). Downtime is minimized due to the high availability built into the infrastructure. What is also compelling is that businesses no longer have to shell out large sums of capital to procure new hardware or refreshes every few years. This is all maintained by the cloud vendor.
Getting to know the cloud
The cloud can be best understood by breaking it down to three parts: IaaS, PaaS and SaaS. Many of us know and use Software as a Service (SaaS) on a daily basis through email apps such as Gmail and Yahoo and CRM's like Salesforce. Platform as a Service (PaaS), traditionally known as managed services in the IT world, involves practitioners monitoring IT services and performance and customizing systems to monitor, secure and maintain them. The third and most robust, tangible component of the cloud is Infrastructure as a Service (IaaS). This service replaces a company's server and all infrastructure and resources and compliance on which it lives. IaaS shifts your workload or partial workloads from onsite to offsite hosting, thus allowing your team to get out of the hardware business.
Taking your IT physical resources and moving them outside of your facilities is a time, money and resource saver. For example, companies don't have to constantly reinvest in hardware; they pay for storage they need and can use, rather than anticipate capacity and thus have to regularly upgrade. In addition, companies can take advantage of a hosted cloud-based solution, reducing management at their own locations. Oftentimes they can achieve better pricing, reducing total cost of ownership and adding economical solutions by adopting cloud computing. This is an excellent way to help the business grow.
Strategically, cloud computing is a game changer for businesses of all sizes. You tap into the same economies of scale as a large enterprise, and the cloud makes you look like one of the big guys. With the cloud acting as your server or software, you have improved uptime, and you achieve various applications and integrations and smart infrastructure. You get the stuff you maybe thought you couldn't afford when you were upgrading servers or other computer hardware and software.
With the cloud you gain highly available access to your critical applications, and you improve security because you no longer have the liability of physical IT in your office environment. Cloud adoption allows you to withdraw yourself from being an IT business and focus on your real business. What's more, you can easily augment your technology by outsourcing it and sharing the burden with another facility.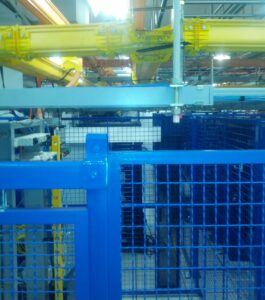 Preparing for the cloud
There are several reasons to move to a cloud platform. Perhaps you are facing a hardware refresh, new levels of requirements of compliance and /or law, or your company may wish to move towards applications that can drive and grow business. You may want to beef up your disaster recovery and business continuity strategies, be prepared to scale your IT to meet varying customer demands or allow your IT staff to work on the tasks for which they were originally hired (which in turns allows the company to focus on its business core competencies).
An important business consideration in today's fast-paced and ever-changing technology landscape is leveraging IT ecosystems. It's important to partner with groups that can understand business objectives and collaborate to meet and exceed your own. Look for a cloud provider capable of moving you to a global economy. Some of your business goals should be to connect your mission critical apps into facilities that have lower latency than your own, such as faster performance and tighter security.
It's safe to return to an old business axiom: When transformation occurs it brings new challenges; it also brings opportunity. Age-old tools of careful due diligence will help businesses make confident decisions in finding the right providers to launch them into this space.
This year, take a risk: Find a company that will work with you on a Proof of Concept (POC) and carefully and in phases fit it to the cloud. A POC will determine the feasibility of moving to the cloud; it can also be a useful tool to see how well companies work together. The last thing a company needs once it contracts with a service provider is the feeling that it is a hostage and not a customer.
Take a hybrid approach into cloud computing by spinning up virtual instances, connecting data stores and empowering your business for the foreseeable future. In a web- and data-centric world, companies and institutions must find partners and solution providers who can serve as augmentations of their staff and services in order to leverage technologies and services to compete effectively. One of the most valuable and efficient ways of maintaining a competitive brand advantage is staying ahead of technology opportunities and solutions. Again, a POC can be an important tool to vet technology — not only for operational excellence but also for policies and procedures, abilities to collaborate with your vendor and the opportunity to build old-fashioned relationships.
As you consider a move to the cloud, you should be asking some critical questions:
What would the cloud mean to our organization?
How would it impact our daily tasks and bottom line?
What are the possibilities for further growth via cloud computing?
Data is fast becoming the new basis for competitive advantage. The cloud provides new business models, engages people and opens new profit channels. From a business perspective it is important to re-imagine how you operate and determine your value to your clients and society by utilizing the cloud as a form of service transformation.
Analysts like Gartner tend to agree that these days the focus is on business and not technology. In other words: What can technology do for the business? Don't miss the shift. Think about the business differentiators and about the shift in vision and how the digital revolution changes your business.
Adoption to cloud computing should be a competitive advantage that helps keep the lights on. Look to a data center service cloud partner who can help you get there by best utilizing digitalization. The cloud is not the end destination; it is only the platform to the digital world or to what is referred to as the Internet of Things (IoT).
Becoming comfortable in the cloud
By outsourcing to the cloud you no longer have the many physical servers; you no longer have the applications your business runs in house. In many ways it's still in your control. However, you don't have the CAPEX of the servers, warranties or support packages, and you won't have to refresh technology. Here are some additional advantages:
Reclaim office space used to store servers and apply it more effectively to your business
Leverage the cloud provider's portfolio of security services
Reduce costs
Improve proactive and reactive strategies and tactics to keep your data safe
Moving to the cloud does not happen in one big swoop to the sky; businesses can still maintain control of their IT when they put their package and monitoring into internet-based infrastructure. Much of it boils down to cost, efficiency and reliability.
Begin slowly by moving some of your most used applications to the cloud, such as email. Identify mission critical apps you need to run your business. Many companies live in both the physical and virtual worlds. Assess your needs for today, a year from now and five years from now. You may decide there's no need to move to the cloud at this time. Certainly a cost analysis can help in this decision. If you recently invested in hardware, you may put the cloud move on hold. If it's time for your company to upgrade hardware, this may be the perfect time to consider transitioning to the cloud.
Keep in mind that you can opt for a local or national provider; it's all the same sky. The difference will be if you value face time and want to build a relationship with your IT service provider to whiteboard ideas and troubleshoot problems. With tech there is a tendency to eliminate the face-to-face. The fact is, in a web-centric world you will have complexities where human interaction will be important.
By virtualizing your IT applications and infrastructure, your company creates an opportunity to become more efficient. Using a high-density cloud computing environment, your business also reduces its overall IT footprint. As you move toward the cloud, be sure to leverage the umbrella of your provider's audits and compliance to law and best practice. Reduce and eliminate single points of failure; bring your company to the outside world to remain highly reliable, available and secure. Enter the cloud layers, and find the right type and size for your organization.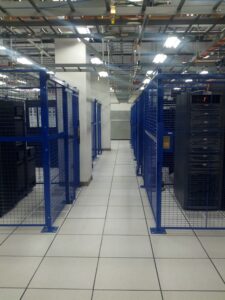 BlueBridge Networks has its Data Center Flagships in Cleveland and Columbus, Ohio and access to various Cloud Nodes in cities in Canada and across the United States.