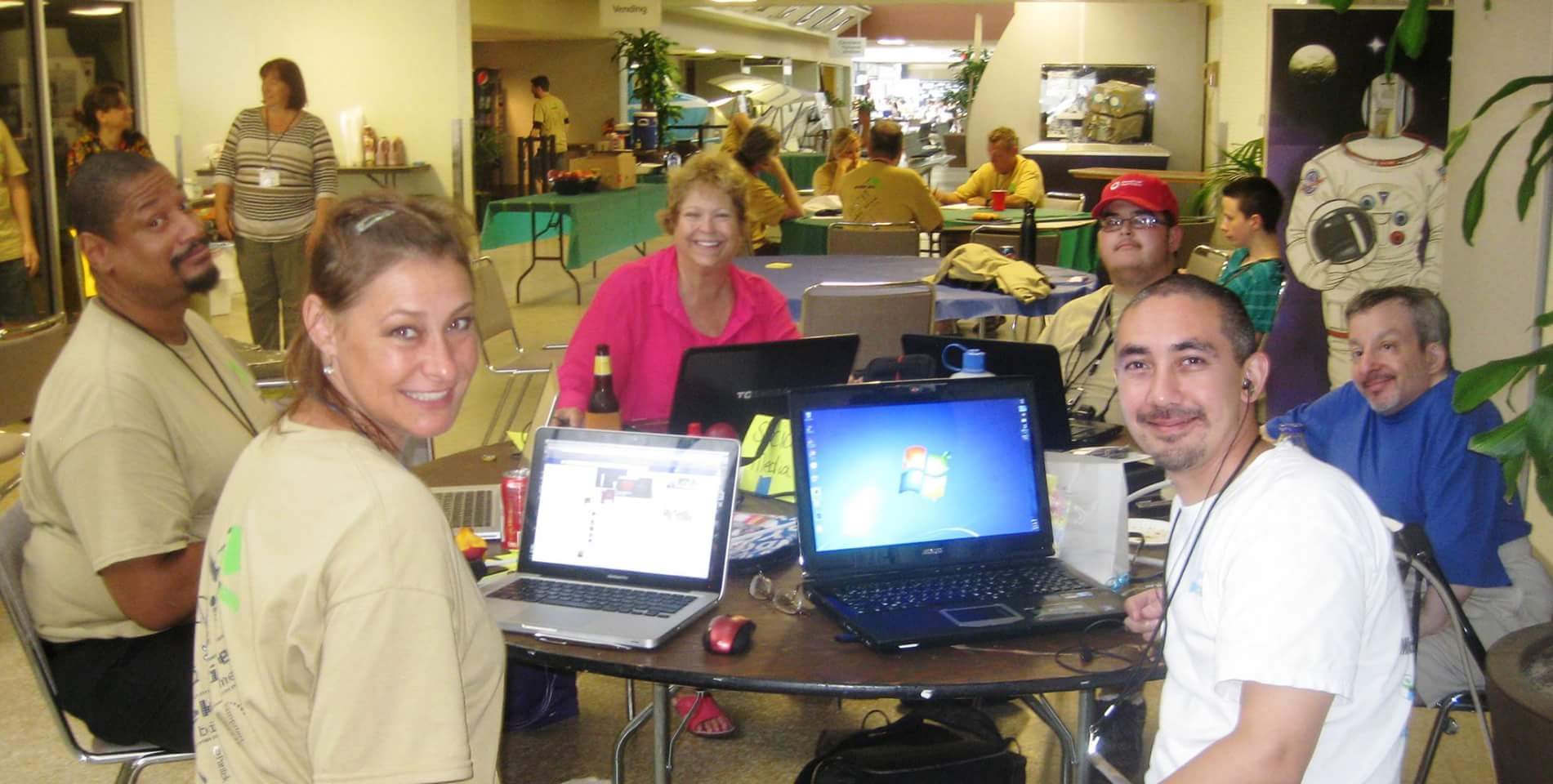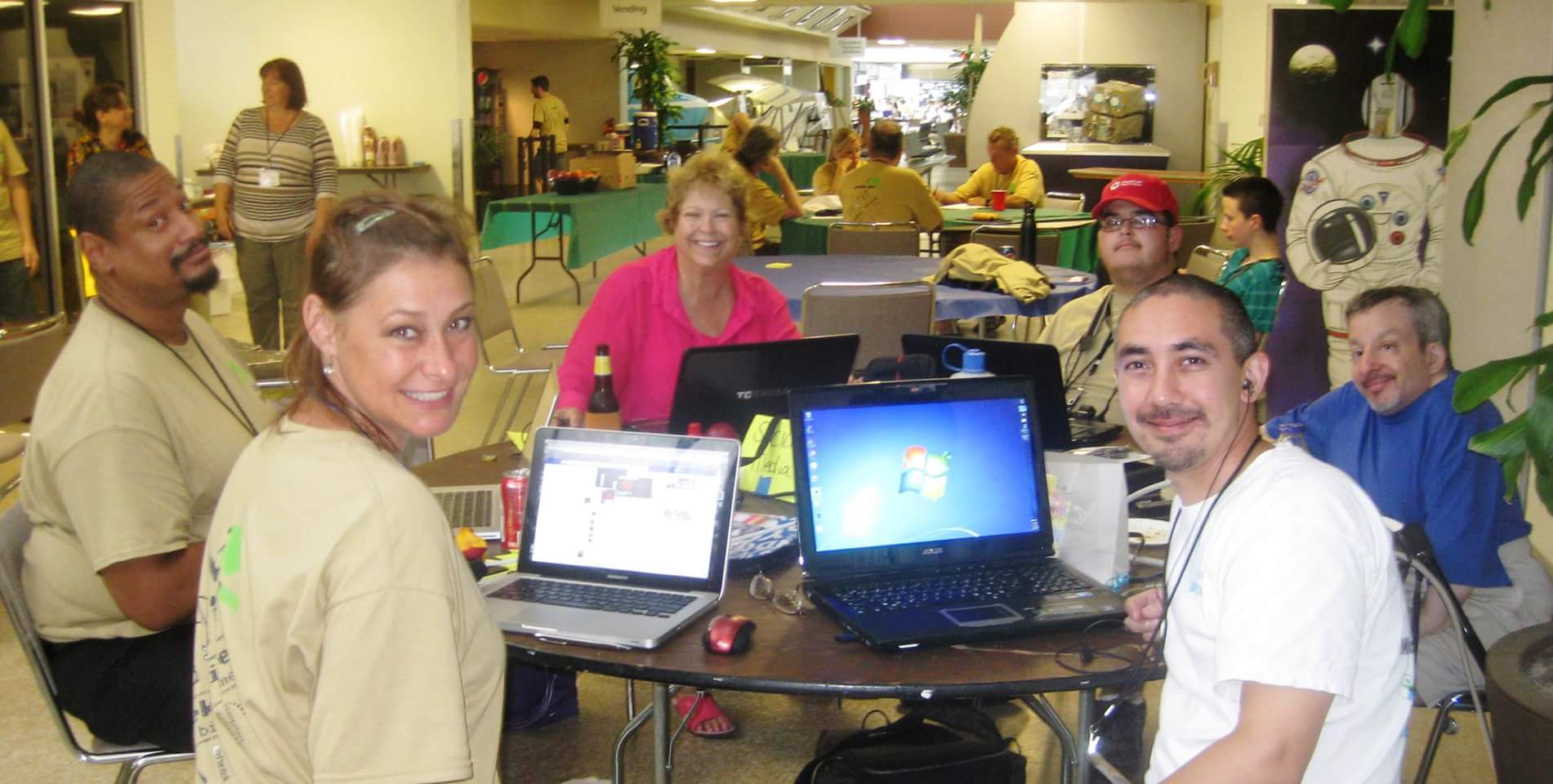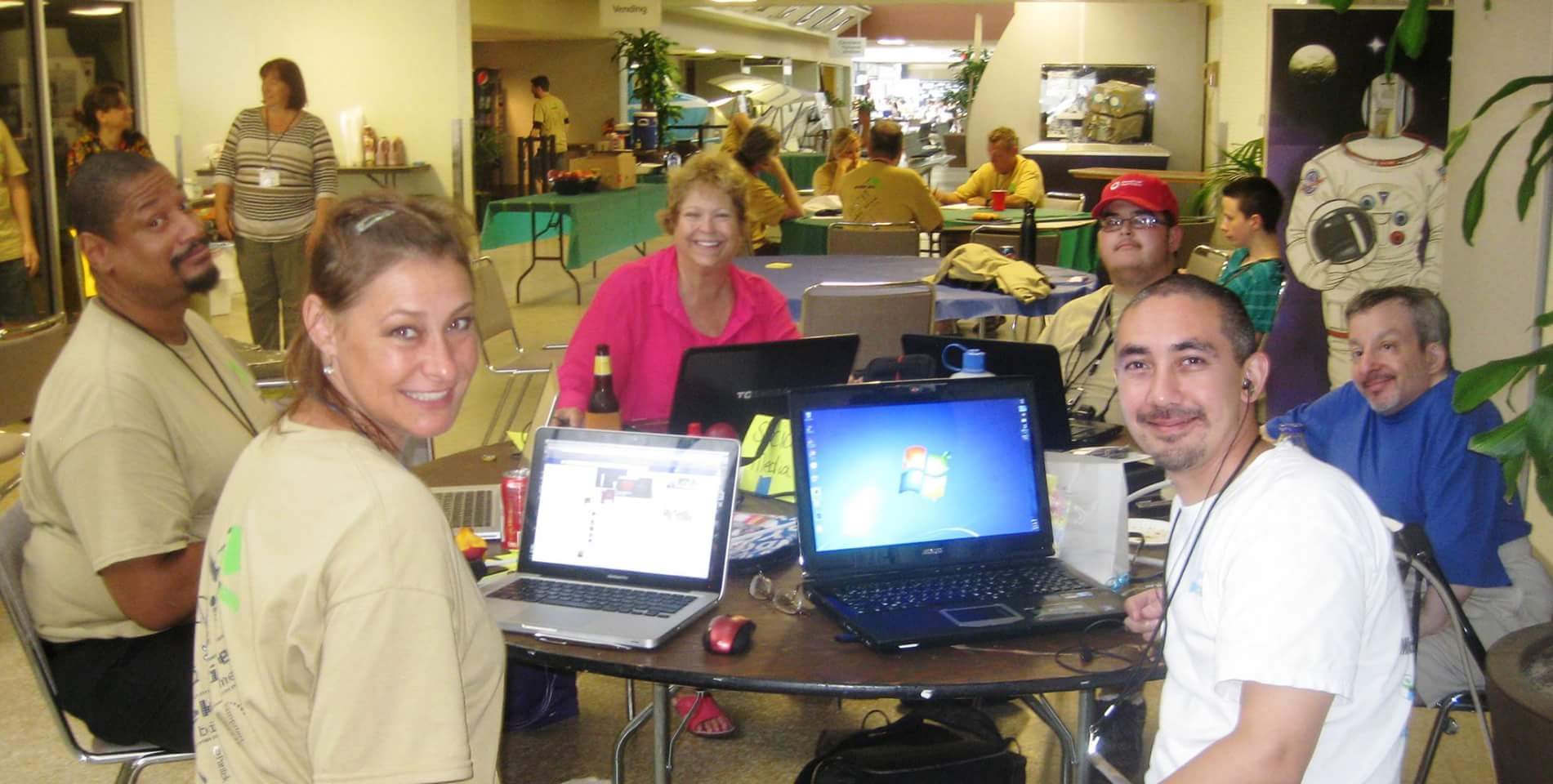 Two of my criterions for contributing time, talent and treasure, both personally and professionally, to a nonprofit and a mission is will the effort give voice and can the contribution move the needle? GiveCamp is one such effort that does just that. In a web and data centric world websites and online presence can indeed provide a voice and allow the mission to drive its message to those who need it most.
Many of my favorite nonprofits have been served by GiveCamp over the years ( now in its eighth year) including Edwins Leadership & Restaurant Institute (@EdwinsCLE), Engage! Cleveland (@EngageCleveland), Lake Erie Ink: a writing space for youth (@LakeErieInk), Malachi House, Reaching Heights (@ReachingHtsOH) and The Arc of Greater Cleveland among others.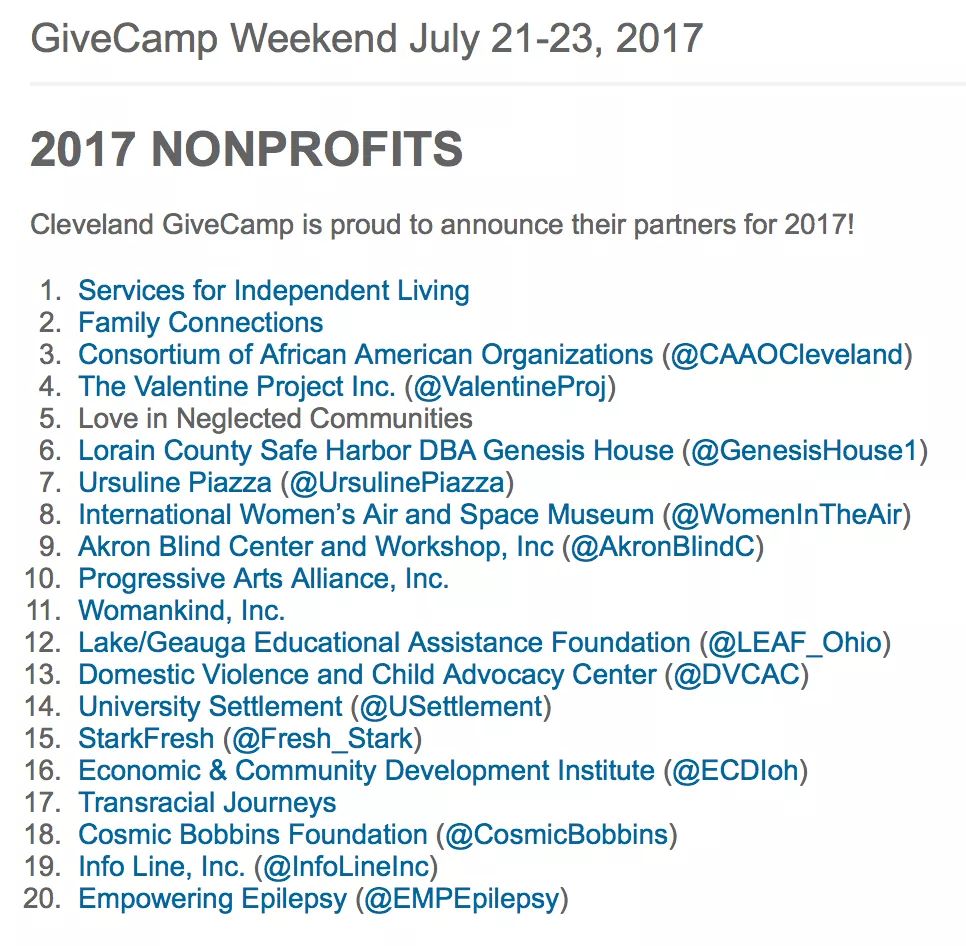 A few of my dear friends such as Susie Sharp, Albert R Belle (official photographer) , Sarah Reinbolt and  Stuart Smith band together each year and give it their all for this camp. Local Technology leaders like Jon Stahl of LeanDog (@LeanDog) and BlueBridge Networks (@BlueBridgeLLC) customers and peers bring the time, talent (human resources such as developers designers, databases experts and project managers) and treasure . This corporate social responsibility example is what pulled us in. we are currently a Silver Sponsor to this worthy cause.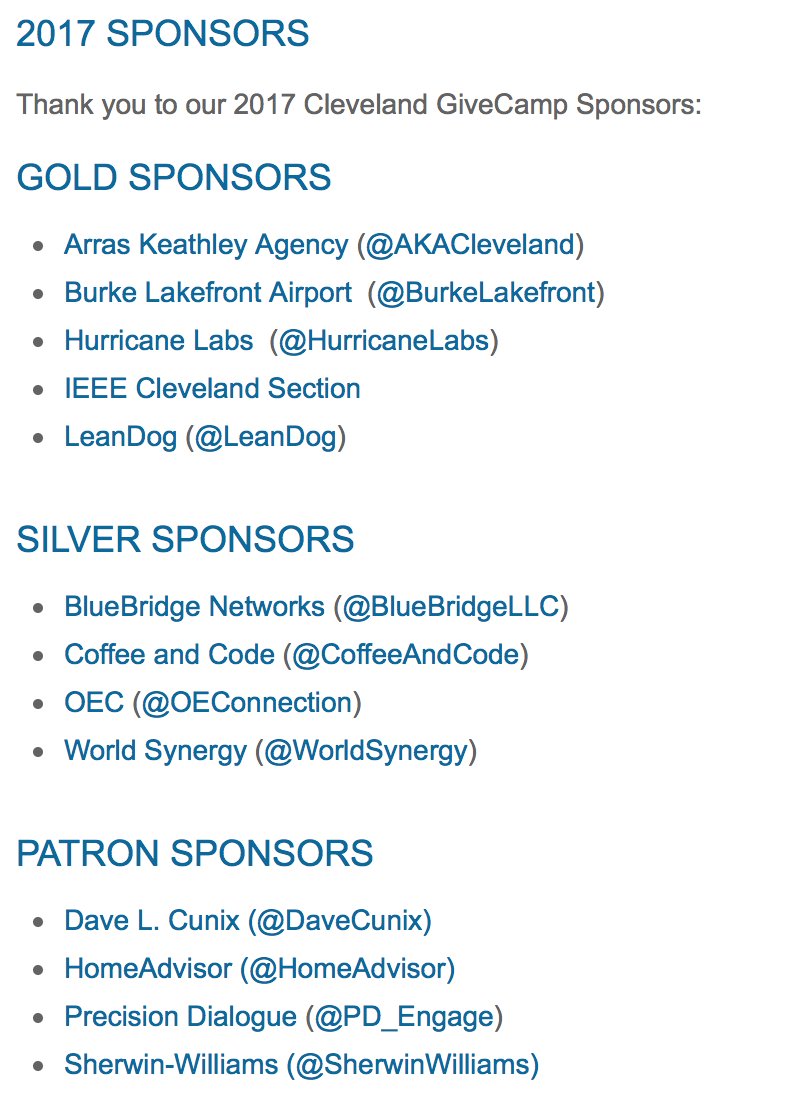 GiveCamp is a weekend-long event where software developers, designers, database administrators, project managers and creative professionals donate their time to create software and web-based applications for non-profit organizations. The event takes place at the LeanDog Boat (former Hornblowers) and Burke Lakefront Airport on the shores of Lake Erie. The event is entirely volunteer-driven and some of the volunteers take the "camp" part of GiveCamp literally, pitching tents and staying all weekend. Great meals are provided and there are many opportunities to network with professionals from around the region. Overall, it's a great opportunity for people to work together, develop new friendships, and do something important for the community.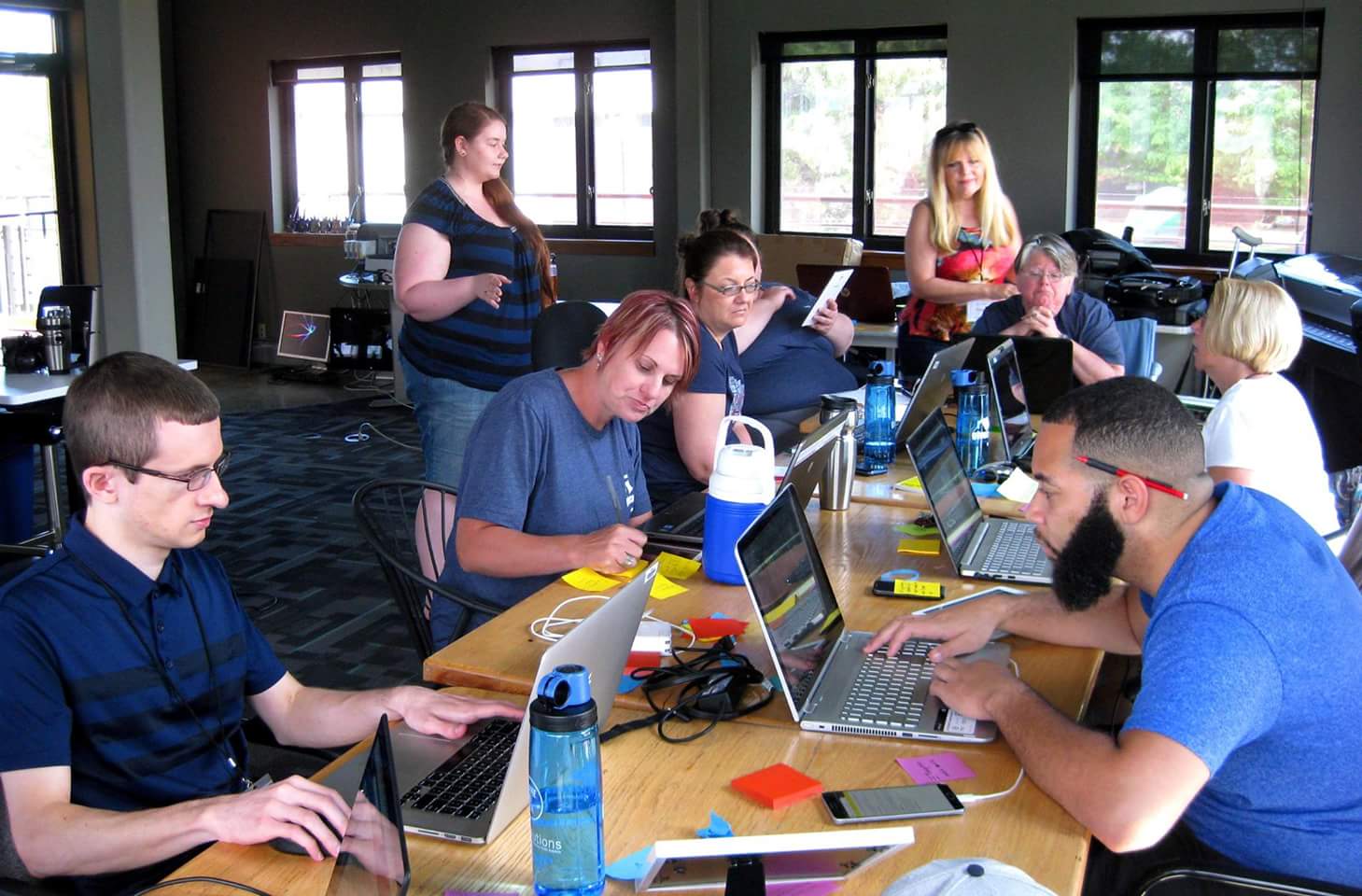 There are a variety of projects completed during GiveCamp weekend. The only limitation is that the project should be scoped to be able to be completed in a weekend. All source code must be turned over to the nonprofits at the end of the weekend (developers cannot ask for payment) and the nonprofits are responsible for maintaining the code moving forward.
Volunteers get together from Friday evening until early Sunday afternoon, developing a technical solution to help out. Whether it's a mobile app or a desktop app or a web application, they help you out with your needs. We select 15-20 non-profits who will benefit from our help. To learn more about Cleveland GiveCamp and apply, check out the Cleveland GiveCamp Nonprofits section.
The Camp has volunteers of all walks of life and various expertise. The effort brings out developers, designers, project managers, copywriters, and all others involved in making a project happen. To learn more about Cleveland GiveCamp and volunteer opportunities for the future, check out the Cleveland GiveCamp Volunteers section.  GiveCamp is the largest tech volunteer deign event in the nation of its kind – once again demonstrating Cleveland's long held philosophy of Community philanthropy and standing in Corporate Social Responsibility leadership.
Many of the volunteers are friends, customers and colleagues of mine and BlueBridge Networks. One volunteer is a friend of mine and many in the Tech Community, Stuart Smith. His tweeter page @sos_jr    is a go to spot to learn about the local tech scene and many other topics in the #CLE. He works for Notre Dame College as website director and serves on the steering committee of GiveCamp. He spoke with me with enthusiasm about a project the team worked on for Malachi House. He noted that the time spent at the Camp allows him to work in a group and team as most of his work day to day is solo. He commented that as in most giving efforts when one gives they receive, in his case the joy of working with a team and serving and empowering others in a very particular way gives his personal and professional life deeper meaning.
Do you know of a nonprofit that would benefit at Cleveland GiveCamp 2018? (Yes, GiveCamp is preparing to help nonprofits next year – its ninth #GiveCamp!)
They have added a new #CleGC information form for that they want you to share: http://clevelandgivecamp.org/nonprofits/#form
https://twitter.com/CleGiveCamp/status/888123833420402690
Let's continue to show the world what Cleveland is all about! Get involved with Cleveland GiveCamp today!