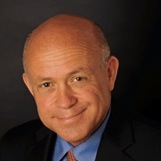 Star Award Gala to benefit Ohio Cancer Research
CLEVELAND
Thursday, August 11 at 6:30 p.m.
Cleveland Marriott Downtown 
Honoring Ronald M. Berkman and Kevin Goodman
Ronald M. Berkman, PhD
President, Cleveland State University
Kevin Goodman
Managing Director, BlueBridge Networks
For 25 years, Ohio Cancer Research has honored the most prominent and successful business and civic leaders in the Cleveland area at the Star Award Gala to raise funds for basic cancer research, public information and awareness.
This year is no exception as we honor Ronald M. Berkman, PhD, President, Cleveland State University and Kevin Goodman, Managing Director, BlueRidge Network at a black tie optional event Thursday, August 11 at 6:30 p.m. at the Cleveland Marriott Downtown. Enjoy a cocktail reception, dinner and a brief program before sharing laughs for 45 minutes with the Capitol Steps and their unique brand of musical political satire. If they didn't already have enough material in their act, we can only imagine what we'll see only a couple weeks after the Convention!
We look forward to your presence at this exciting event labeled "a Cleveland Summertime tradition" by The Plain Dealer, and encourage those of you who are unable to attend to donate to this very important cause.
CLICK HERE TO DOWNLOAD THE TICKET FORM DOWNLOAD